Description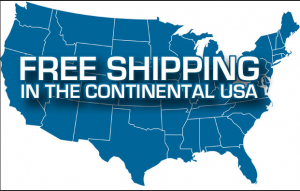 VERSATILITY & HIGH GRADE MATERIALS
DESIGNED WITH HIGH GRADE MATERIALS AND VERSATILITY IN MIND. THE RECTANGULAR SHAPED, CONVEX STYLE MIRROR INCREASES FIELD-OF-VIEW. THE SPRING TENSIONING BALL JOINT ALLOWS 360º OF ROTATION AND 15º OF TILT. MOUNTS TO BOTH THE LEFT AND RIGHT SIDE OF THE UTV AND THE MIRROR HEAD ADJUSTS FOUR DIFFERENT WAYS FOR PERFECT MIRROR ORIENTATION.
UNIVERSAL DESIGN, LOW-PROFILE MOUNTING & BREAKAWAY FEATURE
THE CLEARVIEW™ UTV CENTER MIRRORS UNIVERSAL DESIGN FITS ON ALL TUBULAR ROLL CAGES FROM 1 TO 2 ½ INCHES IN DIAMETER. THE LOW-PROFILE MOUNT IS COMPATIBLE WITH MOST WINDSHIELDS AND TOPS. THE CLEARVIEW™ UTV SIDE MIRROR IS EQUIPPED WITH BREAKAWAY TECHNOLOGY – THIS ALLOWS THE MIRROR TO FOLD IN ON TIGHT TRAILS AND TIGHT TRAILERS.
GREAT FIELD-OF-VIEW AND VIBRATION REDUCTION
THE SLIGHTLY CONVEX STYLE INCREASES FIELD-OF-VIEW AND GIVES A TRULY CLEAR VIEW! THE RUBBERIZED SEAL, BALL MOUNT AND IN-LINE VIBRATION ISOLATOR SUBSTANTIALLY REDUCES VIBRATION.